Belonging and Companionship presents a selection of Aykan Safoğlu's video and films that he produced between 2013 – 2015. His works cultivate relationships and even friendship among cultural, geographical, linguistic, and temporal boundaries. Through his interdisciplinary work spanning, Safoğlu conducts open-ended investigations into cultural identity, creativity, and kinship.
The screening to be held at 10 May will be followed by an artist talk with Aykan Safoğlu, moderated by Bilge Taş. All screenings and events of "Belonging and Companionship" are free of admissions.
About Aykan Safoğlu
Born in Istanbul and graduated from the Art in Context MA program at Universität der Künste, Berlin. He received his MFA in Photography from the Milton Avery Graduate School of the Arts at Bard College, NY. In 2013, he received the Grand Prize of the City of Oberhausen at the 59th International Short Film Festival Oberhausen. Safoğlu was a Fine Arts Fellow at Akademie Schloss Solitude in Stuttgart in 2018. Safoğlu is currently an artist-in-residence for the January - August term at Kulturakademie Tarabya in Istanbul.
About Bilge Taş 
She worked for several film festivals, including Flying Broom International Women's Film Festival, Festival on Wheels, Ankara International Film Festival as well as co- founding Pink Life QueerFest. She received an MA in Women and Gender Studies from Ankara University. She is currently writing her PhD thesis on political economy of film festivals in Turkey.
Untitled (A Berlin Portrait)
Video: Aykan Safoğlu
Germany, 2013, 13', color
German with Turkish subtitles
When Judith Butler, a prominent contemporary gender theoretician, declined the "Berlin Pride Award" in 2010 her subsequent public statement intensified the ongoing debates around the political conflicts of the gay and lesbian scene in Germany. By bringing together visual material, press clippings on the controversies and facts borrowed from cultural history, Safoğlu's video work traces many motifs that are central to these debates, such as capitalist conformity, racism, gender politics and "homonationalism". Commissioned by Maxim Gorki Theater Berlin.
Off-White Tulips
Director: Aykan Safoğlu
Turkey, Germany, 2013, 24', color
Turkish with English subtitles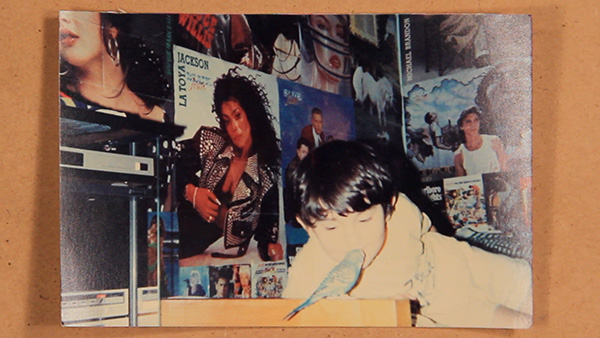 Winner of the Oberhausen Grand Prize, Off-White Tulips is a video essay conceived as a fictional dialogue with James Baldwin (a socially influential American writer), that innovatively extends the limits of the autobiography genre. Sedat Pakay's photos, found postcards and newspaper clippings, documenting the writer's prolonged visits to Istanbul, and Turkish and American pop-icons representations are mixed in this collage, through an imaginative power of association. The result is both a subtle critique on racism, transnational discourse and LGBT politics, as well as a touching proof of how people we know only thanks to the ideas they convey can influence our personal histories.
My Sorrow Nightingale
Performance: Aykan Safoğlu, Huzur e.V.
Germany, 2014, 12', color
English with Turkish subtitles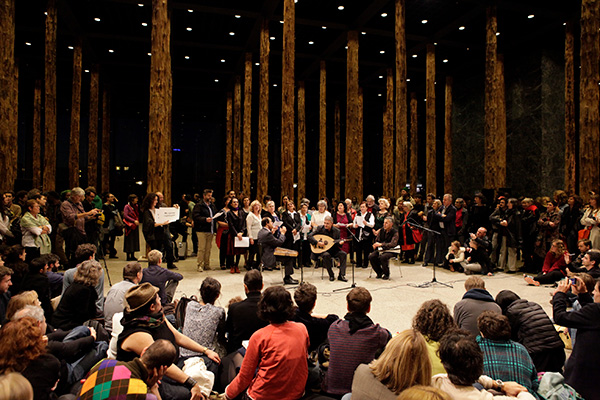 My Sorrow Nightingale is based on performance artist Ulay's intervention from 1976, Action in 14 Predetermined Sequences: There is a Criminal Touch to Art. For this controversial action, Ulay stole an original painting by Carl Spitzweg, Der Arme Poet / The Poor Poet (1839), from the Neue Nationalgalerie, and hung it in the apartment of a Turkish migrant family on Muskauerstrasse, Berlin. For My Sorrow Nightingale, some of 'the inhabitants of Muskauerstrasse' reciprocated this visit and came to the Neue Nationalgalerie on November 1, 2014 to form a pop-up choir. They sang a famous song from the classical Turkish music canon, My Sorrow Nightingale, in order to commemorate Carl Spitzweg's poor poet. By reclaiming their cultural legacy in the post-migration German society 38 years after Ulay's intervention, the choir invited the audience to reimagine precariousness, suffering, "kitsch", poetry, and community in a joyful manner. Commisioned by the Festival of Future Nows, choreographed by the Institut für Raumexperimente, UdK Berlin.
Untitled (Gülşen and Hüseyin)
Video: Aykan Safoğlu
Germany, 2015, 13', color 
Turkish with English subtitles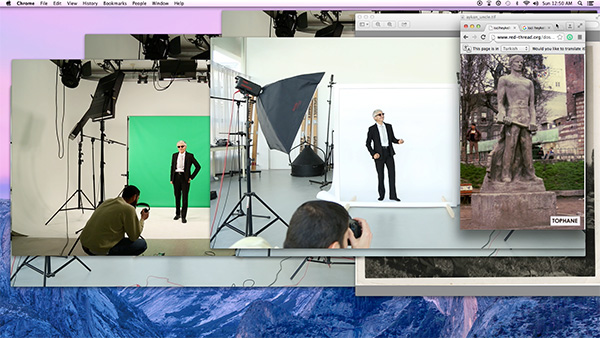 Aykan Safoğlu attempts in this video to bring his long-dead uncle, Hüseyin, back to life using photographic reproduction techniques. Gülşen Aktaş, Safoğlu's long-standing friend from Berlin, becomes the uncle in a drag performance to reveal the truth behind his passing, and thus the forgotten story of a disappeared Istanbul monument to laborers abroad slowly unfolds. Safoğlu deals with memory and forgetting, two intrinsic factors to both the birth and death of 'the author', but he recreates stories and histories in an effort to remember and reconcile. Keeping Hüseyin and Gülşen company, Safoğlu reclaims history, even rewrites it.