What does the word "mosaic" make you think of? What elements from art and literature come to mind? Inspired by the book "Hagia Sophia Speaks", we chat with children about the elements that create Byzantine culture, mosaics, angel wings, superstitions, myths, the underworld, the mosaic of culture, language, and people during the Byzantine times, and the unifying effect of art and literature. In this workshop, we delve into these concepts in a question-and-answer format, do some creative reading and writing and make a mosaic of words using paper and pencils. 
Note: We kindly ask you to read the book ahead of time to prepare for the workshop and to have paper and pencils on hand during the workshop.
Related Exhibition: From Istanbul to Byzantium: Paths to Rediscovery, 1800–1955
Materials (Included in the kit to be sent)
The book, Ayasofya Konuştu (Hagia Sophia Speaks)

Taught by: Füsun Çetinel
Ages: 9-12
Duration: 90 minutes
Capacity: 10 participants 
Fee per workshop: 150 TL
About Füsun Çetinel
Füsun Çetinel was born in Istanbul. After graduating from St. George's Austrian High School, she studied English Language Teaching at Boğaziçi University and taught English in Turkey and England. Working as a writing instructor and consultant, Çetinel organizes story workshops for children and youth and participates in social responsibility projects in various youth camps abroad. After writing her first children's novel (2015), Ayasofya Konuştu (Hagia Sophia Speaks), where she tells the story of a boy that witnesses the mysteries of Hagia Sophia, Çetinel also penned "The Mystery Road" (2016), a story that takes the reader from Germany to the Southern Aegean coast and then to Kaş, a place famous for its rock-tombs from antiquity. Çetinel also wrote "3 Weeks in the Wall" (2017), a coming-of-age story that goes beyond borders, and Çiko's Choice (2018), a children's novel on the love for animals and ownership. In Little Dirty Green Bug (2019), Çetinel depicted a metropolitan from the eyes of a boy who moved there from the village, and in her last book "Things that Do Not Exist" (2021), she compiled her stories for youth. Çetinel lives in Istanbul with her husband and has a daughter.
Participants will receive a certificate of participation via e-mail. After an online guided 3D tour of the exhibition, students attend a related workshop on the Zoom Meeting app.
Please make sure that your camera and microphone are on as this allows for participants to be seen and to be given personal instructions. It is assumed that all the participants agreed to this upon registration.
Important Information: Every ticket holder will have a package sent to them via courier services. The package contains materials to be used in the workshop.
To receive the materials, please email us at ogrenme@peramuzesi.org.tr with your reference number, name, phone number, mailing address, and email address after purchasing your ticket.
Cargo Ticket price includes delivery fee. The cargo will be sent by Pera Museum. The average delivery time is 3 business days for Istanbul and 5 business days for other cities. Pera Museum is not responsible for delays resulting from the delivery company. Returns and/or refunds are not available.
PERAcard FAMILY members are eligible for discount rates.
For more information: ogrenme@peramuzesi.org.tr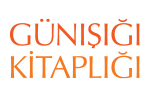 In collaboration with
Our quota is full, thank you for your interest.