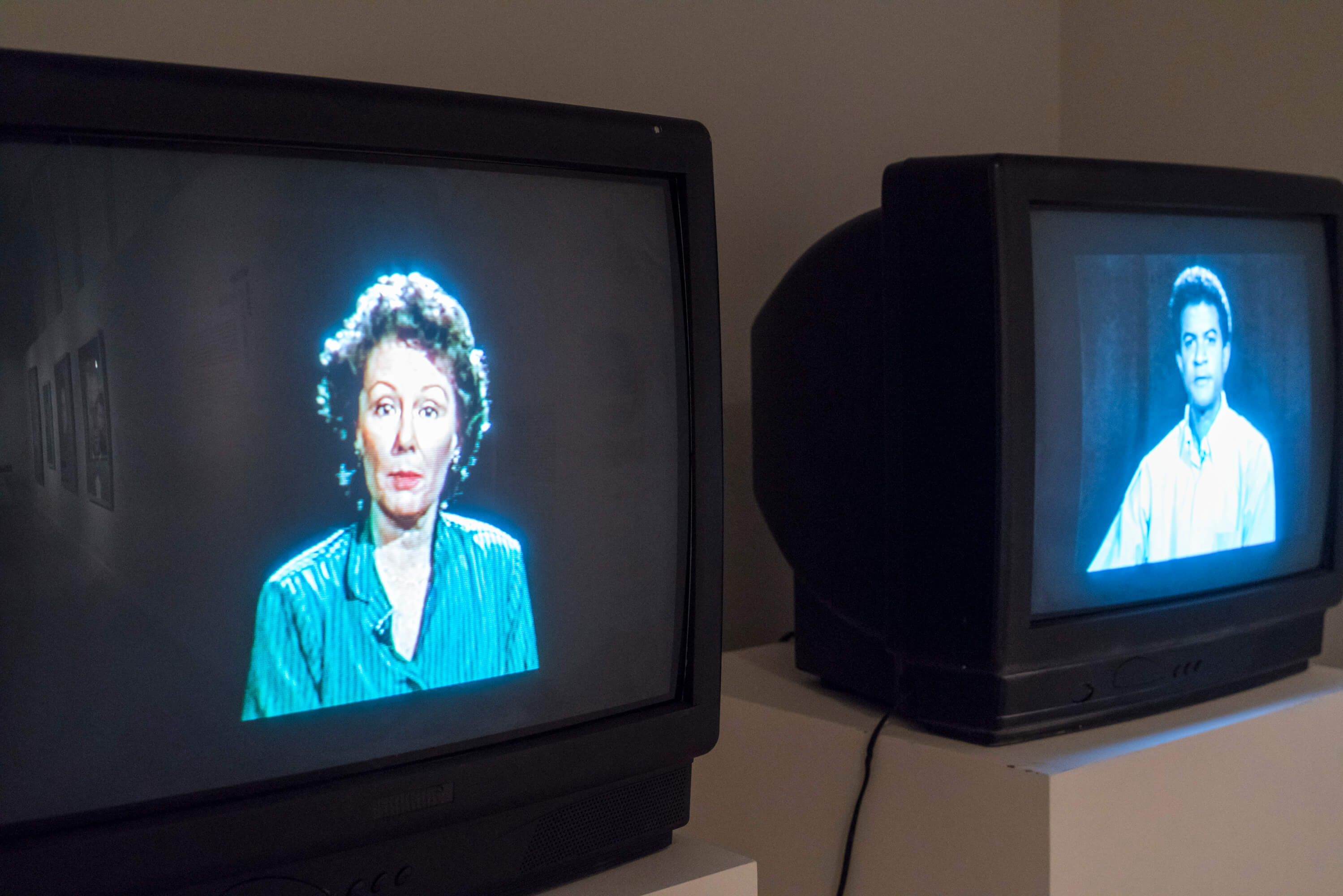 The exhibition Look at Me! Portraits and Other Fictions from the "la Caixa" Contemporary Art Collection examines portraiture, one of the oldest artistic genres, through a significant number of works of our times. Through the exhibition we will be sharing about the artists and sections in Look At Me!.
This time we are sharing about Bruce Nauman, exhibited under the section "The Conventions of Identity"! 
These videos interrogate the viewer directly as the statements made by the two characters who appear on screen become unsolved existential questions for all those who hear them. The white woman and the black man repeat the same one hundred sentences, all of which conjugate verbs: "I'm a good boy, you're a good boy, we're good boys. This is good / I'm a good girl", etc. The actions they refer to are common to all human beings: being good or bad, being alive, having sexual intercourse, loving, being bored, hating, drinking, eating, defecating, urinating, sleeping, paying and dying. The two players begin reciting in a flat, neutral tone but their voices gradually lose their initial synchronicity and their composure turns into animosity, distress and exasperation. Aggressiveness develops and both man and woman seem to throw endless accusations at us. They do not speak to us of values but of social conventions, like being good or bad, and the mise-en-scène reflects the racial and sexual divisions that prevail in today's society. The last sentence is common to all: "I don't want to die. You don't want to die. We don't want to die. Fear of death."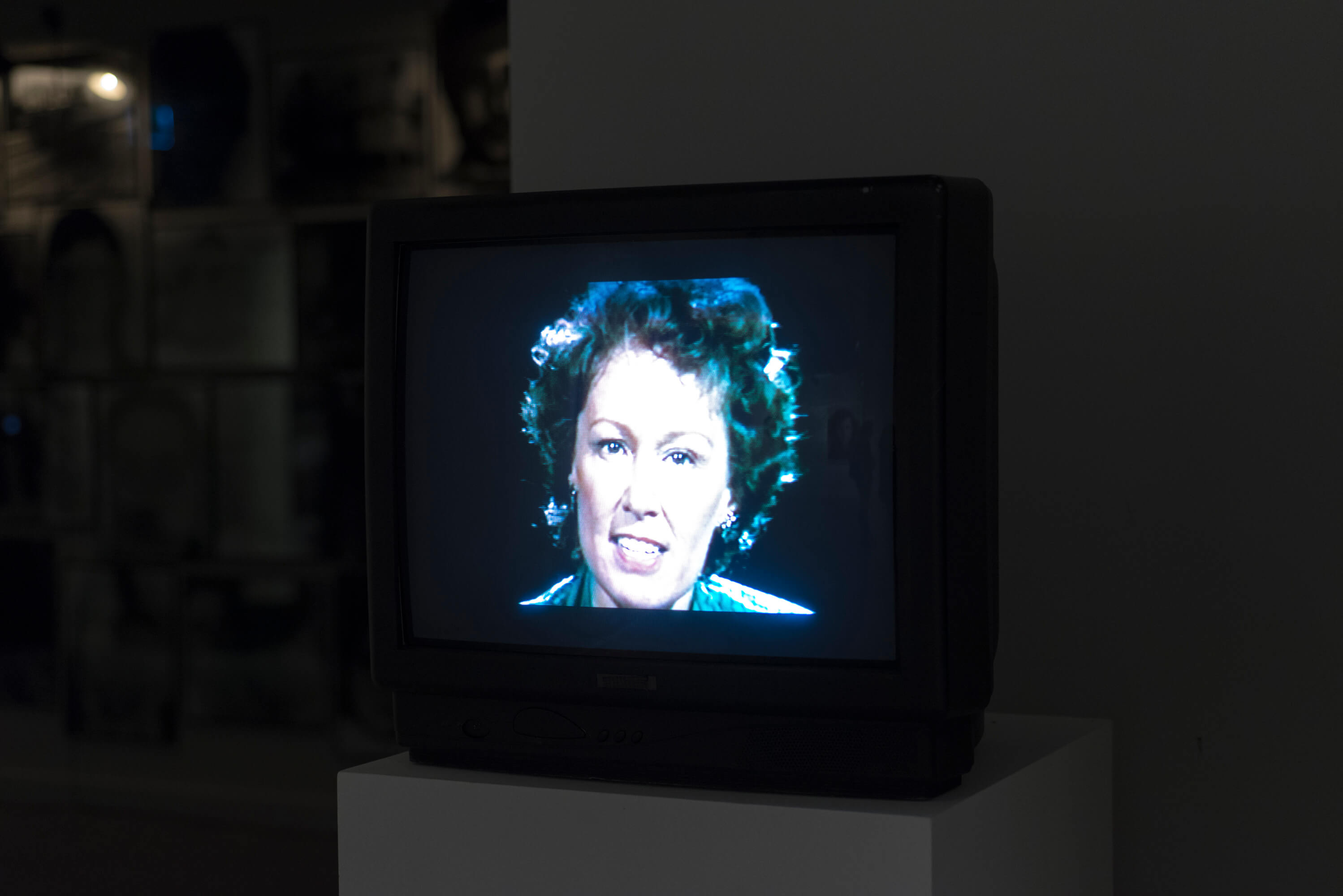 Bruce Nauman, Good Boy Bad Boy, 1985, Two-channel video installation, 17' 7" ve 15' 20"
Artist's Bio
(b. 1941, Fort Wayne, Indiana) lives and works in Northern New Mexico. Since the mid-1960s, Nauman has created an open-ended body of work that includes sculptures, films, holograms, interactive environments, neon wall reliefs, photographs, prints, sculptures, videotapes, and performance. His conceptual work stresses meaning over aesthetics; it often uses irony and wordplay to raise issues about existence and alienation, and increasingly it provokes the viewer's participation and dismay. Nauman has received many honors, including an Honorary Doctor of Fine Arts degree from the San Francisco Art Institute; Max Beckmann Prize; Wolf Prize in Arts-Sculpture; Wexner Prize; Leone d'Oro; Honorary Doctorate of Art from California Institute of the Arts; Praemium Imperiale Prize for Visual Arts, Japan; A Nauman retrospective was organized by the Walker Art Center, Minneapolis, and traveled to many venues throughout America and Europe from 1993 to 1995. Kunstmuseum Wolfburg mounted another major retrospective which toured the Centre Georges Pompidou, Paris; Hayworld Gallery, London and Nykytaiteen Museo, Helsinki. He has exhibited at DIA Center for the Arts, Deutsche Guggenheim, Berlin; Tate Modern; Scottsdale Museum of Contemporary Art; Tate Liverpool; Milwaukee Art Museum; Berkeley Art Museum and Pacific Film Archive, and also at Venice Biennale. A forthcoming retrospective in 2018 opens at Schaulager, Basel in March and travels to MoMA/PS1, New York in October.