In collaboration with Pera Museum Learning Programs and Contemporary Drama Association, we are looking forward to celebrating April 23 National Sovereignty and Children's Day with online creative drama workshops on April 24-25. We will explore Pera Museum online and focus on our improvisation skills using creative drama.
Inspired by Pera Museum's temporary exhibitions "A Question of Taste" and "Etel Adnan: Impossible Homecoming", workshop events aimed at age groups 7-8, 9-10 and 11-12 offer an engaging experience using creative drama, and a unique opportunity to explore the museum with games and performances. We will tour the exhibitions in 3D accompanied by games of creative drama, becoming part of the exciting journey of the works on display rather than mere spectators. We will express our dreams and ideas with art to create our original works. Pera Museum invites children of ages 7 to 12 to join us in this engaging online adventure!
Program
Colorful Steps, Ages 7-8
April 24, 10:30-11:30
April 25, 10:30-11:30 
Color of Tastes, Ages 9-10
April 24, 11:45-13:00
April 25, 11:45-13:00
My Color, My Taste, Ages 11-12
April 24, 13:15-14:45
April 25, 13:15-14:45
The event is free of charge, registration is required.
Participants are required to bring their own workshop materials.
A participation certificate will be emailed to all participants. The event will take place on the Zoom Meeting app, with a guided virtual online exhibition tour followed by a workshop activity on the exhibition.
For more information: ogrenme@peramuzesi.org.tr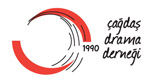 in collaboration