In collaboration with Pera Museum Learning Programs and Contemporary Drama Association, we are looking forward to celebrating April 23 National Sovereignty and Children's Day with online creative drama workshops. Would you like to imagine yourself within Etel Adnan's landscape paintings, and discover the mysteries of this pastel-colored nature?  In this magical journey, we experience the nature of our imagination using creative drama and shapes and colors. Come join us on this mystical adventure!
Related Exhibition: Etel Adnan: Impossible Homecoming
Workshop led by: Contemporary Drama Association Volunteers
Capacity: 20 participants
Duration: 60 minutes
Materials
A4 paper (5 sheets)
Pencils
Crayons 
The event is free of charge, registration is required.
Participants are required to bring their own workshop materials.
A participation certificate will be emailed to all participants. The event will take place on the Zoom Meeting app, with a guided virtual online exhibition tour followed by a workshop activity on the exhibition.
For more information: ogrenme@peramuzesi.org.tr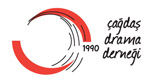 in collaboration