In collaboration with Pera Museum Learning Programs and Contemporary Drama Association, we are looking forward to celebrating April 23 National Sovereignty and Children's Day with online creative drama workshops. "What is art? What is aesthetics? What determines whether something is beautiful or ugly? Who makes this rule?" We search for answers to such questions, consider the concepts of beauty and ugliness, and discover a love of art through games developed using Web 2.0 tools!
Related Exhibition: A Question of Taste
Workshop led by: Contemporary Drama Association Volunteers
Capacity: 20 participants
Duration: 75 minutes
Materials
A4 paper (4 sheets)
Crayons 
The event is free of charge, registration is required.
Participants are required to bring their own workshop materials.
A participation certificate will be emailed to all participants. The event will take place on the Zoom Meeting app, with a guided virtual online exhibition tour followed by a workshop activity on the exhibition.
For more information: ogrenme@peramuzesi.org.tr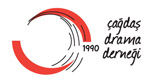 in collaboration