We are celebrating "April 23 National Sovereignty and Children's Day" at our online creative drama workshops on April 24, 2022, through the collaboration of the Pera Museum Learning Programs and the Contemporary Drama Association. We are exploring the Pera Museum online and focusing on children's improvisation talents through the medium of creative drama.
Inspired by the Pera Museum's temporary exhibition called And Now the Good News: Works from the Nobel Collection we are embarking on a unique and entertaining journey in our workshops, offering children, ages 7-8, 9-10, and 11-12, the opportunity to act and play games by experiencing the fun of creative drama. We're browsing the magical 3D world of creative drama, not only as museum visitors but by taking part in the exciting exhibition. We're creating original plays by expressing our thoughts and dreams through art. You are invited to an enchanting online journey! 
The events are free of charge; a reservation is required.
The participants will supply the materials needed at the workshops.
A participation certificate will be sent to participants via email. The workshops will be conducted following a 3D online guided tour of the exhibition that will be accessed via a Zoom Meeting.
For detailed information: ogrenme@peramuzesi.org.tr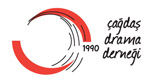 in collaboration