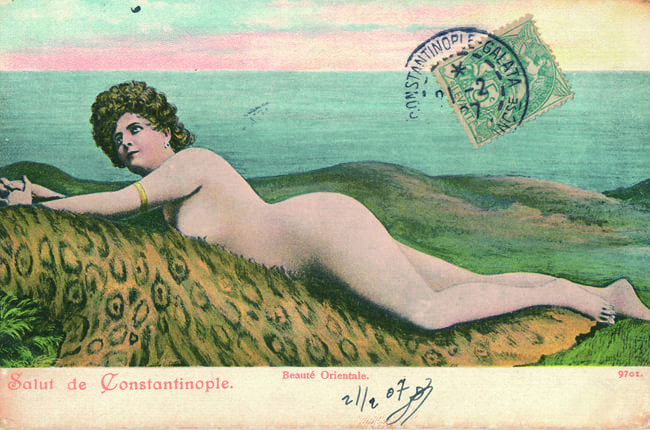 Oriental Beauty. Salut de Constantinople [No. 9701], Postcard sent on 21 February 1907 from İstanbul to France. Seyhun Binzet Collection.
The various states of viewing nudity entered the Ottoman world on postcards before paintings. These postcards appeared in the 1890s, and became widespread in the 1910s, following the proclamation of the Second Constitutional Monarchy, traveling from hand to hand, city to city. They constitute the first examples of bodies as display. As seen in postcards of popular wrestlers of the period, this was not unique to women alone.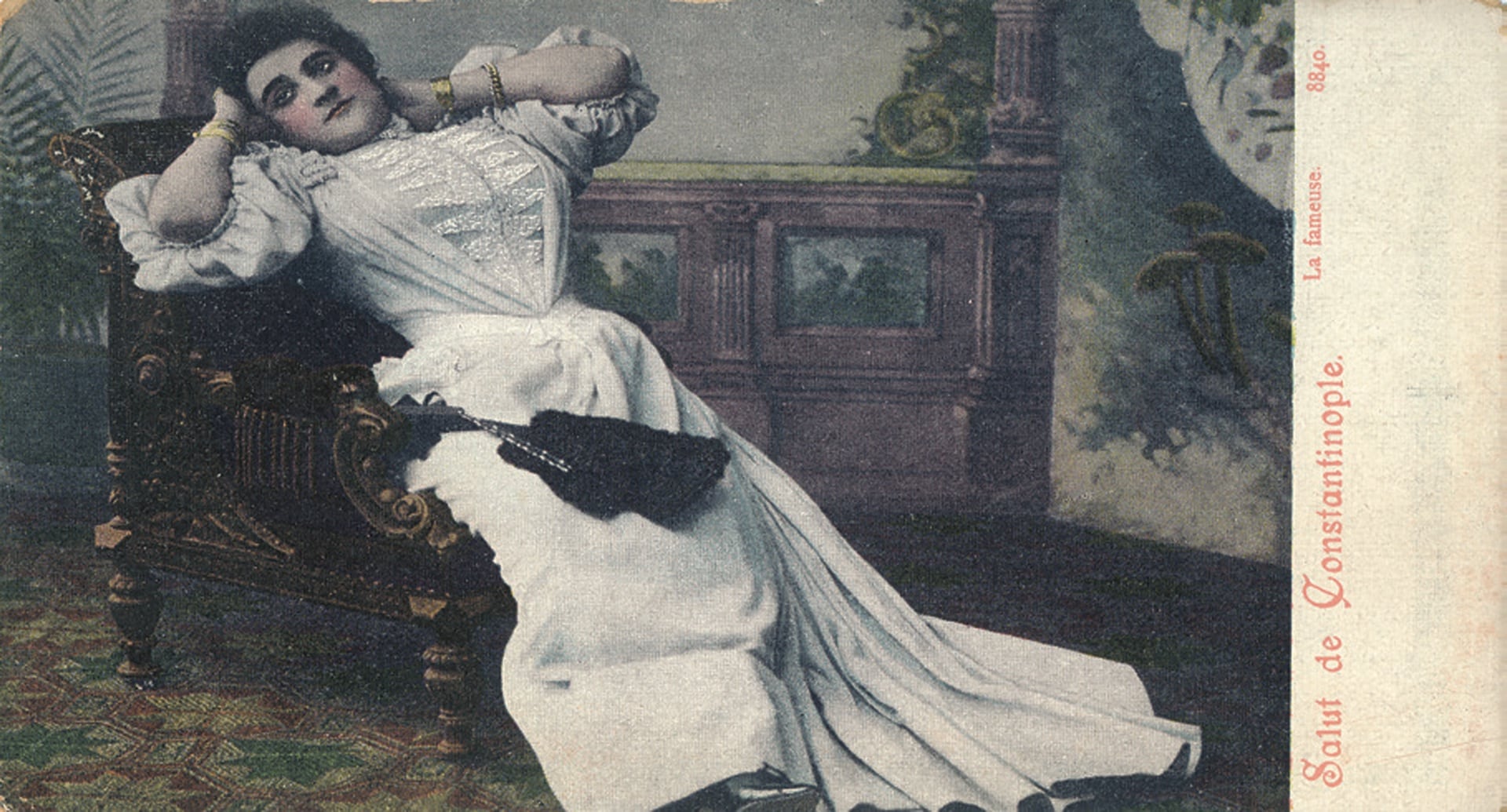 Initiated in the Ottoman Empire through the Austrian Max Fruchtermann in the 1890s, postcard publication reached a voluminous production over time and culminated in a wide repertoire extending from cityscapes to nudes through the works of leading names including Ludwigshon, Zellich, and Rochat.