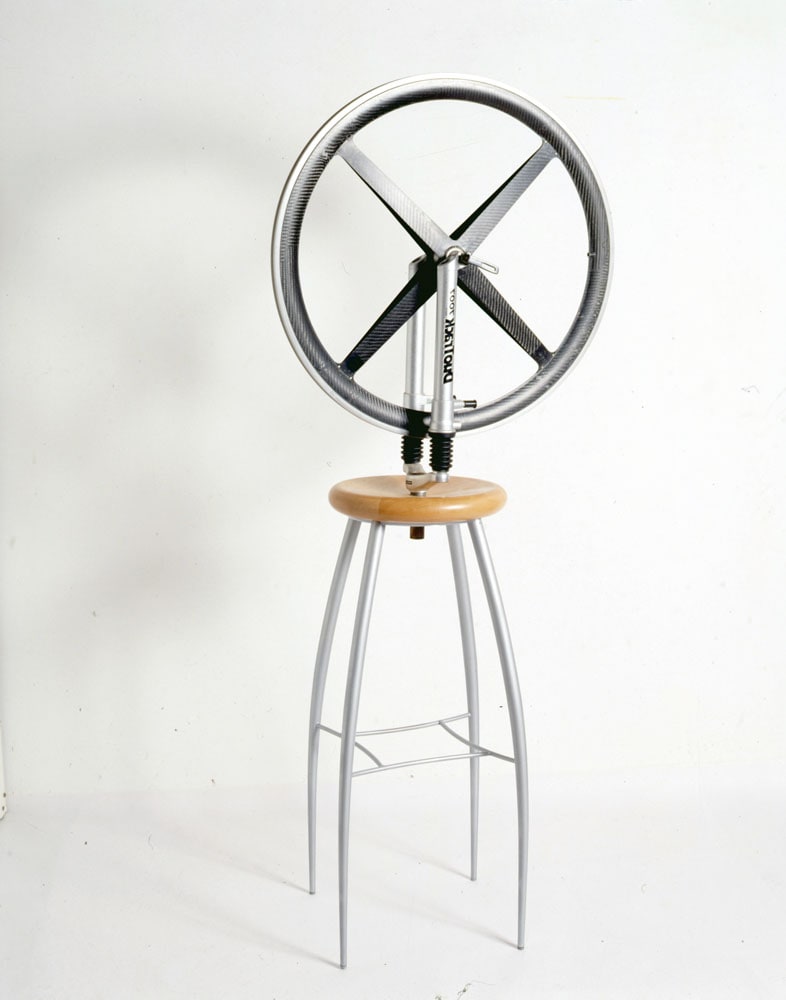 Bicycle Wheel (Roue de Bicyclette), 1998
Ben Jakober and Yannick Vu
Carbon bicycle wheel, Philippe Stark's design stool
153 x 63 x 30 cm
Pablo Rico Collection, Mexico 

In 1998 Ben Jakober and Yannick Vu collaborated on an obvious remake of Marcel Duchamp's Roue de Bicyclette, his first "readymade" object. Duchamp combined a bicycle wheel, a fork and a stool to create a machine which served no purpose, subverting accepted norms of art. The original, 1913 version was lost, but Duchamp re-created the object in 1951. Vu and Jakober's version uses a carbon wheel and a stool designed by Phillippe Starck.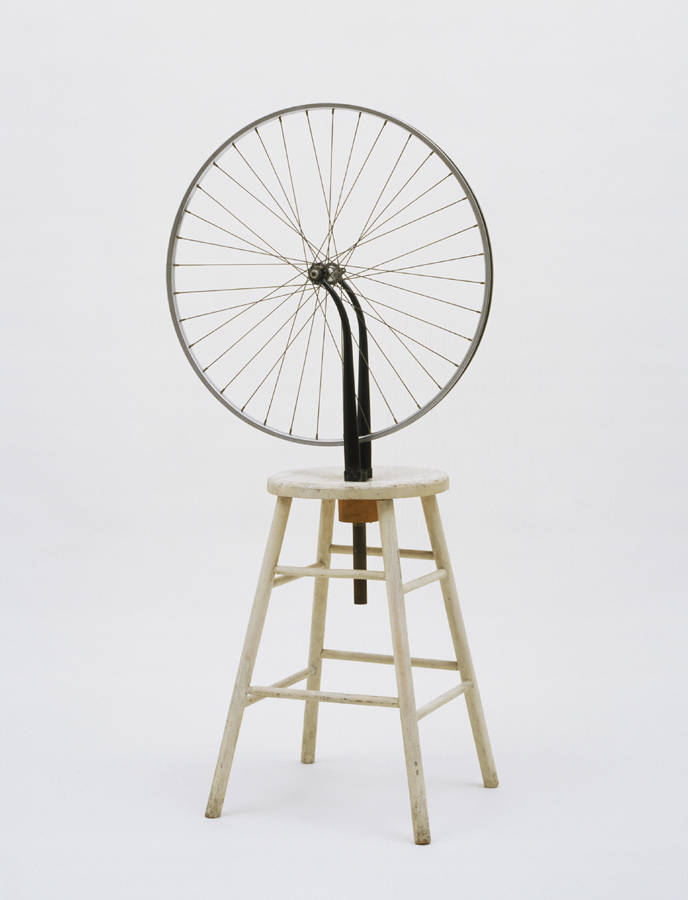 Roue de Bicyclette
Marcel Duchamp, 1951 (third version, after lost original of 1913)
Metal wheel mounted on painted wood stool
129.5 x 63.5 x 41.9 cm
The Sidney and Harriet Janis Collection