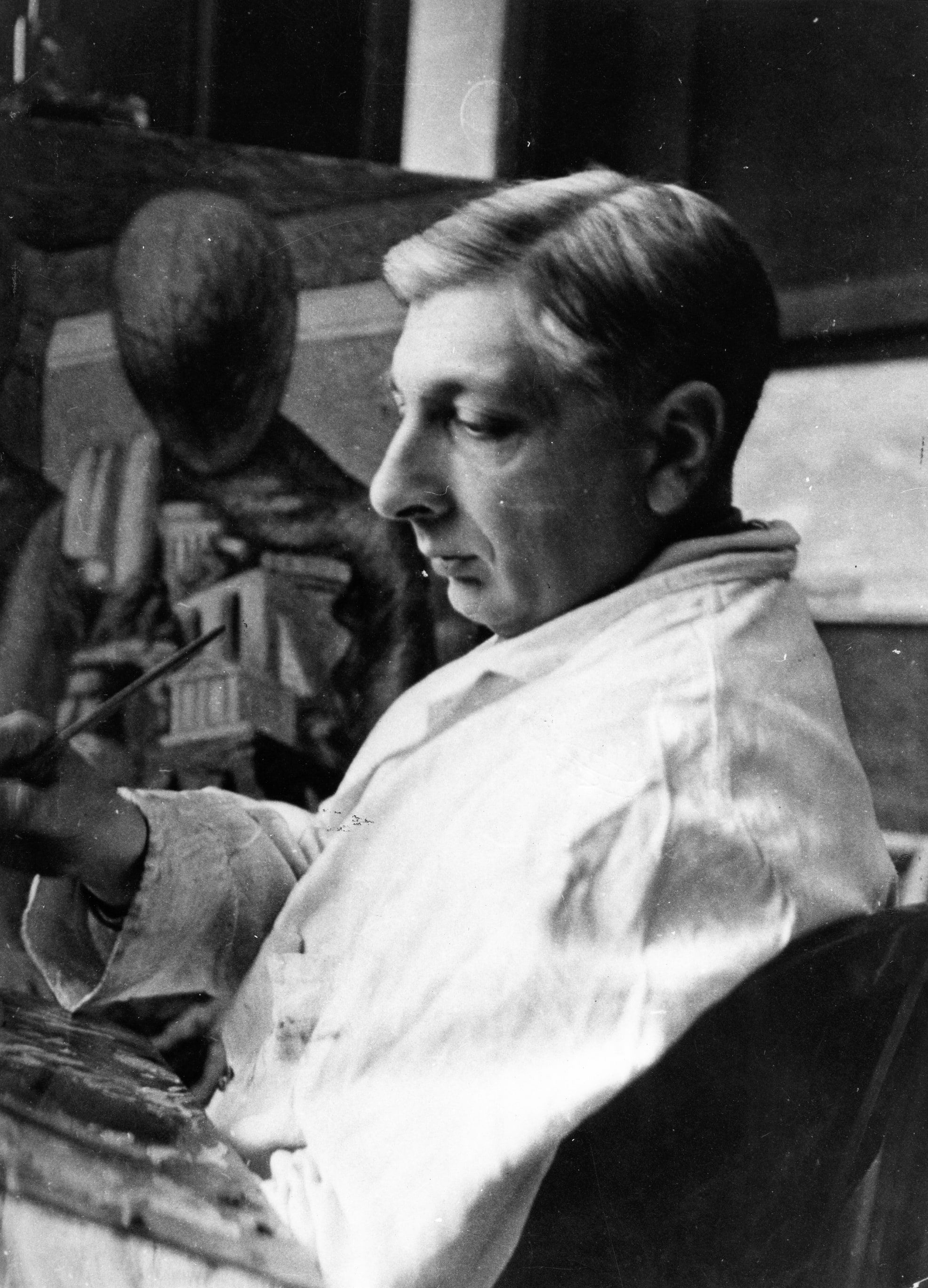 Giorgio de Chirico in His Paris Studio Painting "The Archaeologists, c. 1928

1925-1929

He returned to Paris where he began work on the Metaphysics of Light and Mediterranean Myth themes, creating subject matter such as the Archaeologists, Horses by the Seashore, Furniture in the Valley, Landscapes in a Room and the Gladiators. Following a solo show at Galerie Léonce Rosenberg, his recent work was heavily criticised by the Surrealists. By this time, the rupture with the group was definitive and destined to worsen in the years to come. In 1928, Jean Cocteau's Le Mystère Laïc – Essai d'étude indirecte was published with lithographs by the artist and Piccolo Trattato di Tecnica Pittorica was published by Scheiwiller in Milan. In 1929, Hebdomeros, le peintre et son génie chez l'écrivain was published. He designed the costumes for Le Bal produced by Serge Diaghilev's Ballets Russes (Monte Carlo, Paris and London).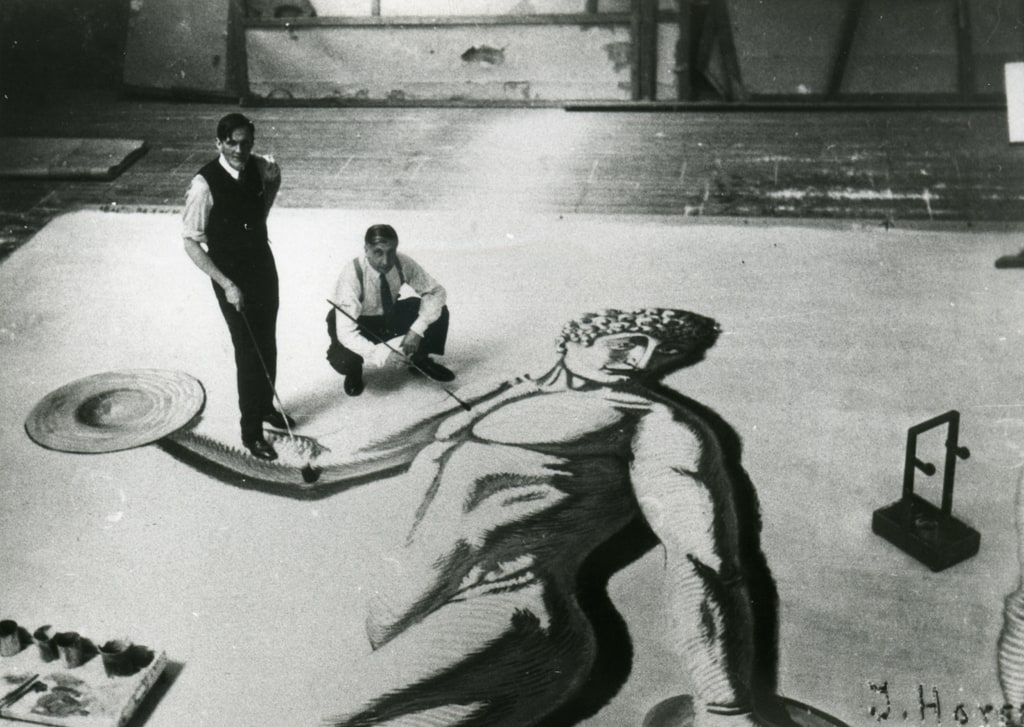 Giorgio de Chirico, Set Design Le Bal, Montecarlo 1929

1930-1937

During this period, he painted still lifes, portraits and female nudes of a luminous naturalism. Gallimard published Apollinaire's Calligrammes illustrated with 66 lithographs in which the Sun on the Easel theme first appeared. He married Raissa on 3 February 1930 when their relationship was already in difficulty. In the autumn, he met Isabella Pakszwer (later known as Isabella Far) who became his second wife and remained his life-long companion. De Chirico and Isabella moved to Florence where they stayed for a year. In 1933, he participated in Milan's V Triennial for which he painted the monumental fresco La cultura italiana. In 1934, he illustrated Cocteau's Mythologie with ten lithographs on the Mysterious Baths theme. He participated in the II Roman Quadrennial with 45 paintings of which seven from this new theme. He went to New York in 1936 where he exhibited his recent work at the Julien Levy Gallery. In June 1937, he received news from his brother of their mother's death.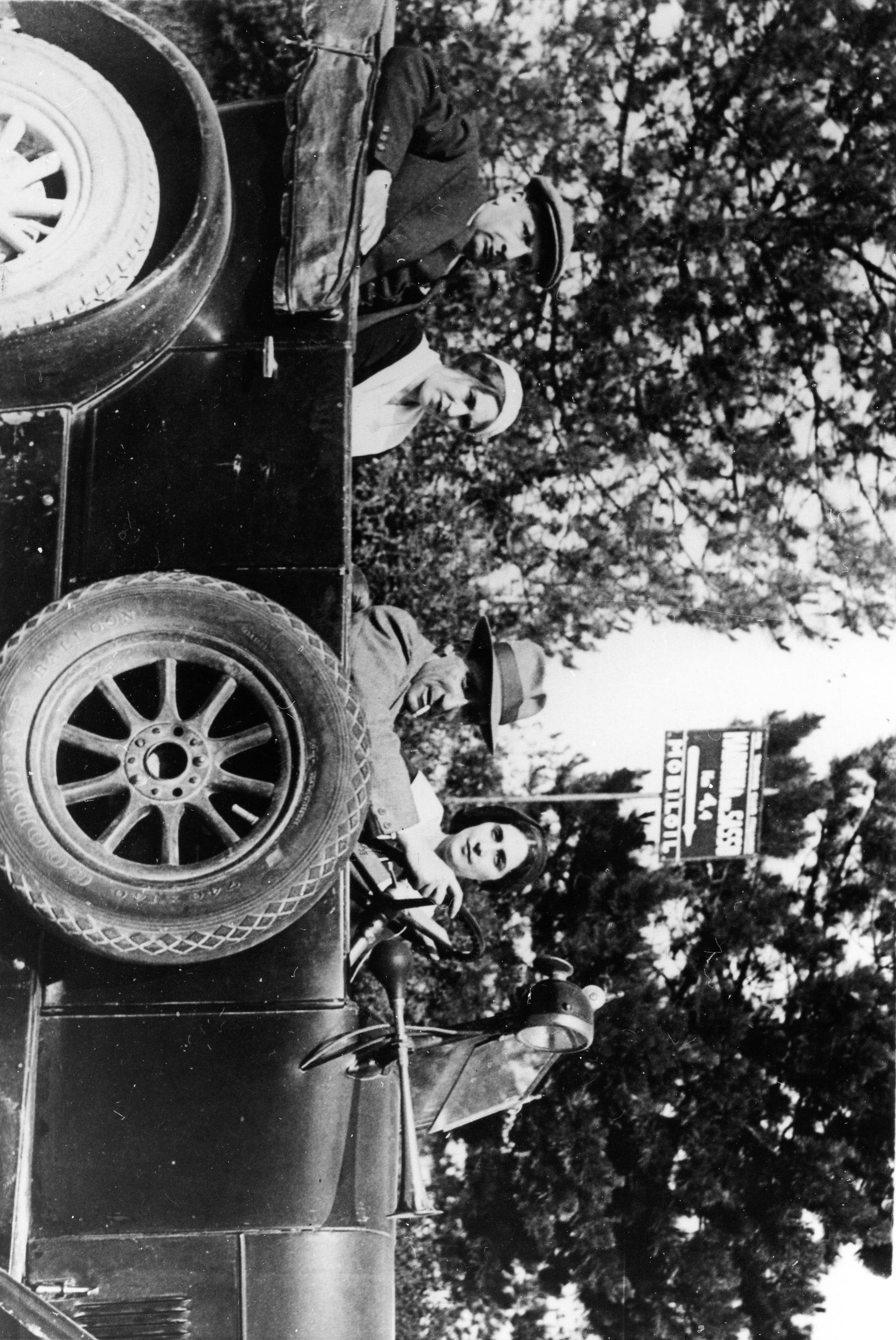 Giorgio and Isa de Chirico with Giorgio Castelfranco, Florence, 1932-33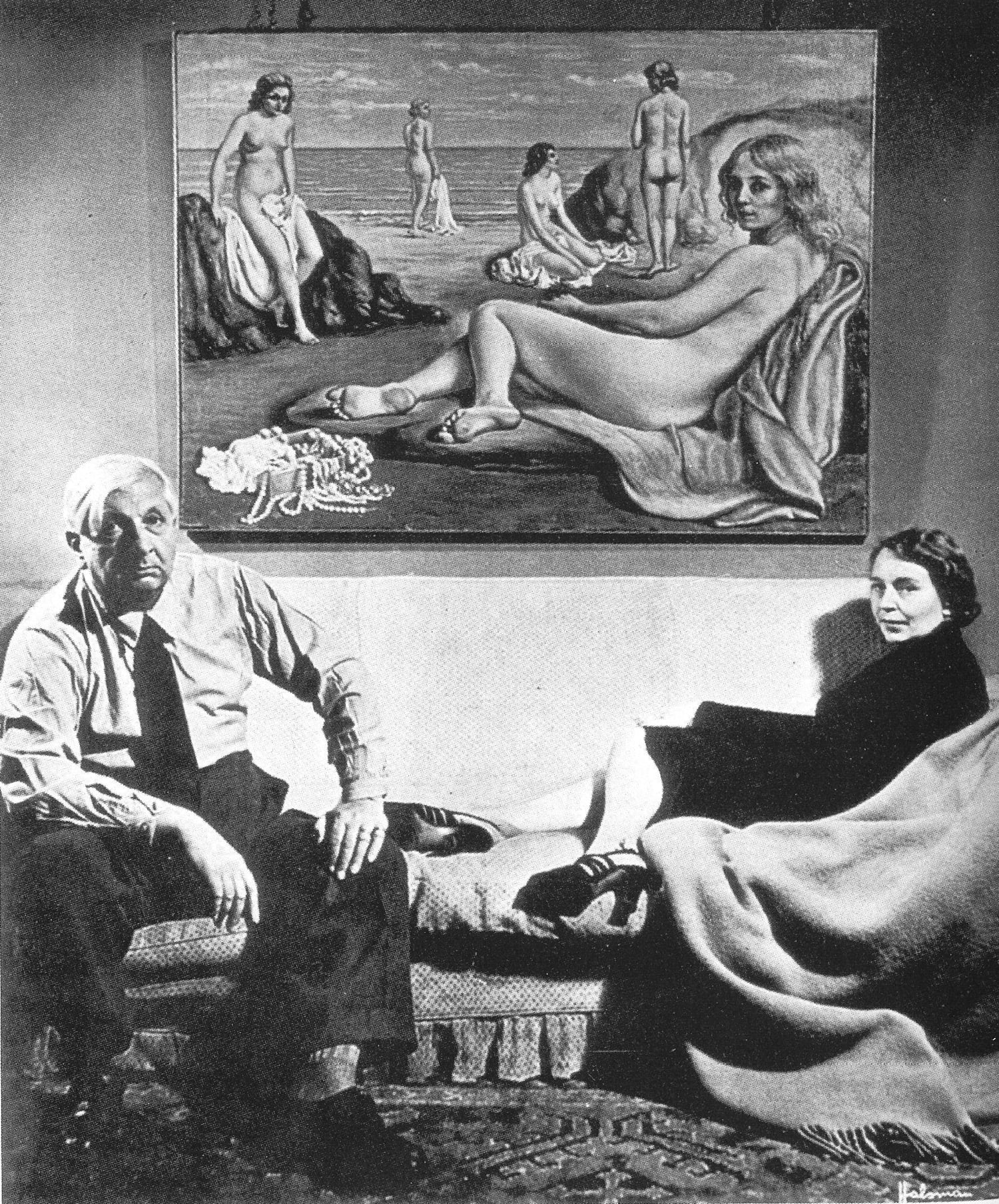 Giorgio and Isa de Chirico with Bathers on the Beach (1934), 1950s
1938-1952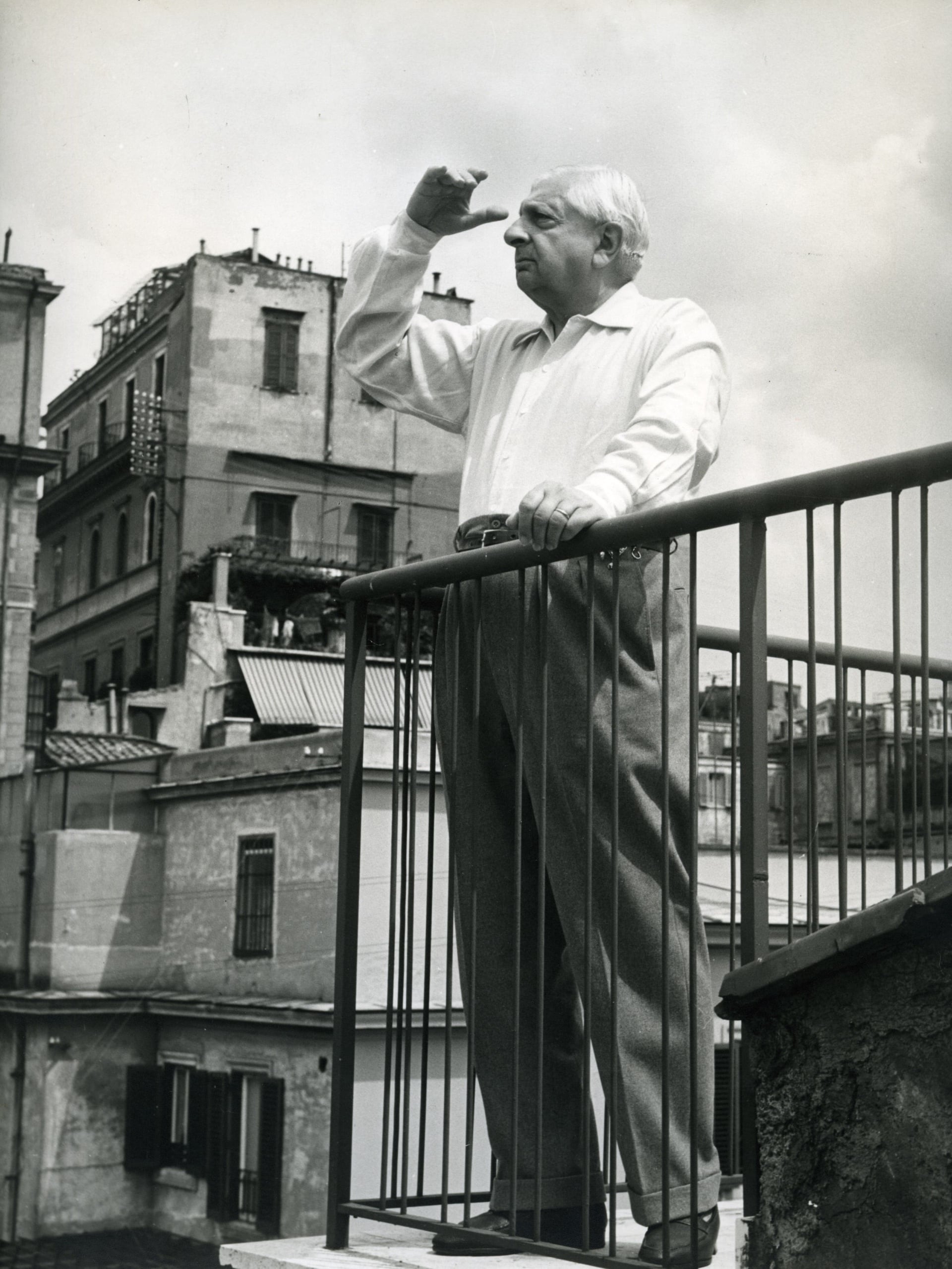 Giorigo de Chirico on His Terrace in Piazza di Spagna, 1970s

In January 1938, he returned to Italy and settled in Milan, before leaving again for Paris, outraged by Italy's racial laws. When Italy entered the War he could not stay on in France and had to return. He exhibited in Rome's III Quadrennial d'Arte Nazionale. During the war Luigi Bellini, a Florentine antiquarian and friend, hosted de Chirico and Isabella who was a Russian Jew born in Warsaw. In Florence, he began creating terracotta sculptures: the Archaeologists, Hector and Andromache, Hippolytus and his Horse and a Pietà. In 1944 he settled in Rome and in 1947 set up studio and home at n. 31 Piazza di Spagna where he would live for the rest of his life. He intensified research on the great masters and executed a number of pastiches of paintings by Rubens, Delacroix, Titian, Watteau, Fragonard and Courbet. He began a fierce battle against the falsification of his painting, which had begun in the mid-1920s. In 1945 he published his autobiography The Memoirs of Giorgio de Chirico and The Comedy of Modern Art, a collection of critical-theoretical essays. At the end of 1948, he was elected an honorary member of the Royal Society of British Artists where a one-man show was held the following year. On 5 May 1952 Alberto Savinio died.
1953-1978
He illustrated Manzoni's The Betrothed in 1965 and Quasimodo's translation of The Iliad in 1968. At the end of the 1960s, he began casting bronze sculptures. In 1968, at 80 years of age, he began a phase of research known as Neometaphysical Art, in which he took up once again classical subjects of his art from the 1910s, 1920s and 1930s, such as the Italian Piazza, the Mannequin, the Metaphysical Interior, the Archaeologists and The Sun on the Easel, reinterpreting these with bright colours and serene atmospheres compared to the disquieting mood seen in his early metaphysical period. With a profound sense of poetry, new combinations of subjects appeared within the innovative spatial compositions such as the Italian Piazza and the Metaphysical Interior, newly inhabited by mythological characters such as Minerva and Mercury. In 1970, an important retrospective of his work was held at Palazzo Reale in Milan. In 1972, De Chirico by de Chirico was held at the New York Cultural Center with 182 works from the artist's collection including paintings, drawings, sculptures and lithographs. De Chirico travelled to New York for the occasion. In 1973, he created the Mysterious Baths Fountain in Milan's Sempione Park for the XV Triennial. In 1974, he was elected to the Academy of France. On 20 November 1978 Giorgio de Chirico died in Rome at 90 years of age.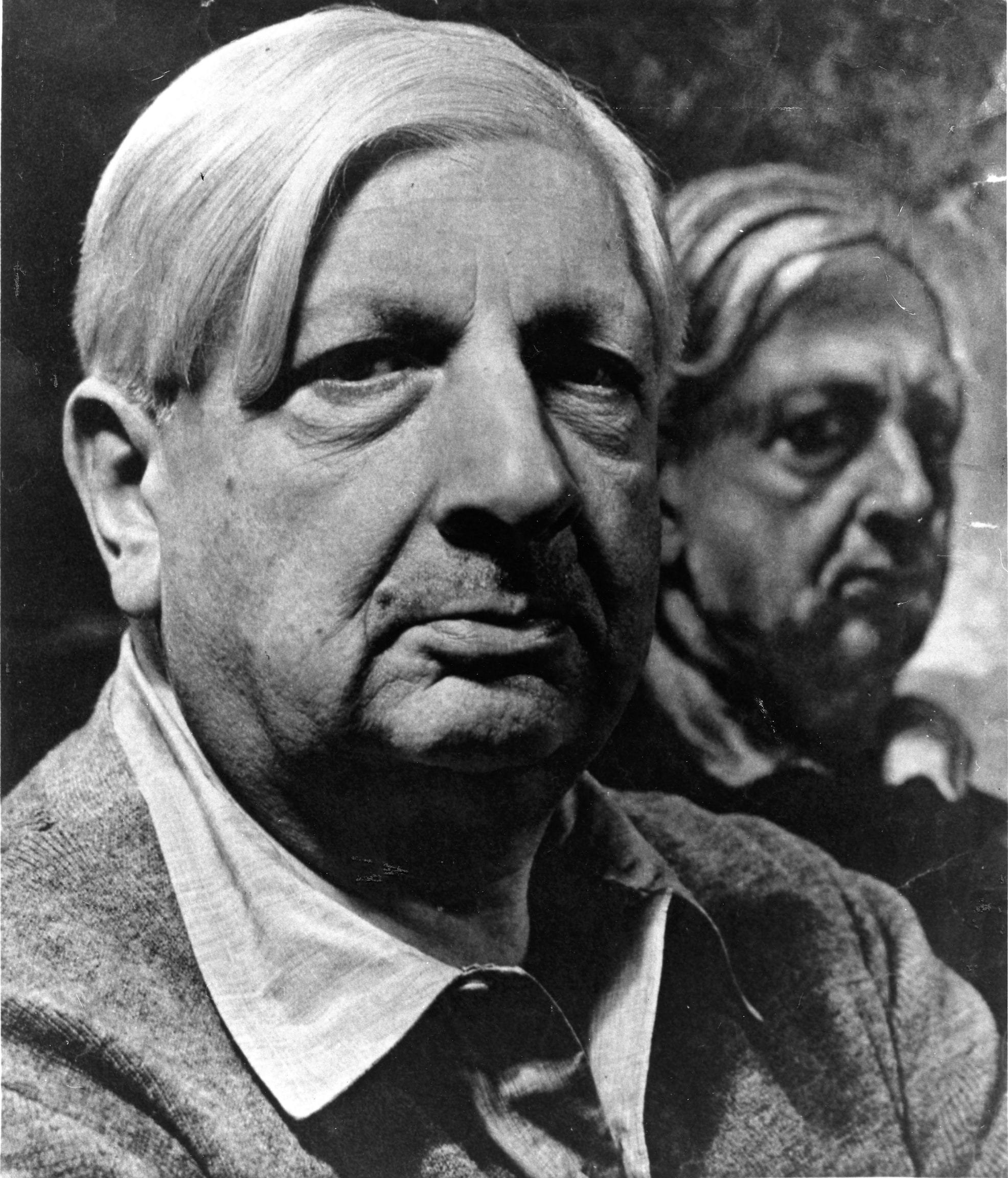 Double Portrait with Autoritratto Con Corazza (1948), Photographed by Philippe Halsman, 1951
Highlighting his various periods with examples from his earliest works to last ones, Giorgio de Chirico: The Enigma of the World exhibition took place at the Pera Museum between 24 February - 08 May 2016.