In the workshop organized with a focus on "being in the moment", raising awareness and confronting nature, life and ourselves, participants analyze the situations around the self-centered individual (nature, society, abstract concepts) and convey their thoughts and feelings with painting.  As part of the workshop, we work with materials such as newspaper and magazine pages and use painting, drawing and pattern techniques to design collages.
Materials
Newspaper pages
Magazine pages
Adhesive
Scissors
Various paints
Brush (optional) 
Related Exhibition: Confrontation
Instructor: Filiz Kara Bilgin
Capacity: 50 participants
Duration: 90 minutes  
At the end of the event, participants will receive a certificate by e-mail. For events held on the Zoom Meeting application, the online guided exhibition tour will be followed by an exhibition-themed workshop.
Your camera and microphone must be turned on in order for the instructor to see the participants and give personalized instructions. Every participant who is registered is considered to have accepted these conditions.
The event is free of charge, registration is required.
For more information: ogrenme@peramuzesi.org.tr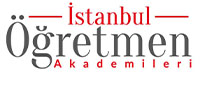 in collaboration