Are you ready to draw characters with exaggerated features that will make you think and laugh at the same time? In this workshop, we discuss what a cartoon is, and then create one ourselves. We go through the stages of ideation, sketching, and using a pencil and pens/markers for the finishing touches. This workshop provides a space where we are only limited by our imagination.
Materials
A4 paper
Soft tip pencil (2b or 3b)
Eraser
Pencil sharpener
Black drawing markers/pens (black felt-tip, stabilo or artline with a 0.5, 0.6 tip)
Colored pencils or drawing markers       
Related Exhibition: "What Byzantinism Is This in Istanbul?": Byzantium in Popular Culture
Trainer: Anıl Gürak
Age Group: 7-10
Duration: 120 minutes 
The event is free to attend, but reservation is required.
The event will be held using the Zoom Meeting application.
At the end of the event, participants will receive a certificate by e-mail. 
Capacity: 10 participants
For detailed information: ogrenme@peramuzesi.org.tr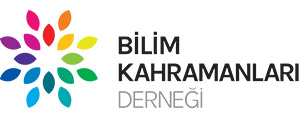 In collaboration with
Our quota is full, thank you for your interest.