At this workshop, we get together with teachers to address the concept of kitsch through the artworks, and with a focus on our tastes, the impact of time on our tastes, and the evolution of beauty standards as a result of industrialization. With reference to a selection of the exhibited works, we reflect on and discuss the indicators of kitsch around us, and we question the concept of taste by touching on the rich use of the concept today. We create assemblages from bottle caps, magazine sheets, toy parts, plastic utensils, waste material, sequins, paillettes, beads, buttons, etc. and color them with neon or glitter paints. 
Related Exhibition: A Question of Taste
Materials
Waste material (Toy pieces, plastic utensils, CDs, bottle caps, etc.)
Sequins
Beads
Buttons
Glue
Neon colored or glitter paints
Brush
Chipboard or solid cardboard (Size A4)
Scissors 
Workshop led by: Filiz Kara Bilgin
Capacity: 50 participants
Duration: 90 minutes  
At the end of the event, participants will receive a certificate by e-mail. For events held on the Zoom Meeting application, the online guided exhibition tour will be followed by an exhibition-themed workshop. Your camera and microphone must be turned on in order for the instructor to see the participants and give personalized instructions. Every participant who is registered is considered to have accepted these conditions. 
The event is free-of-charge, but reservation is required.
For more information: ogrenme@peramuzesi.org.tr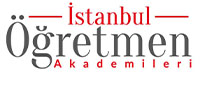 in collaboration