Pera Museum, in collaboration with Istanbul Foundation for Culture and Arts (İKSV), is one of the main venues for this year's 15th Istanbul Biennial from 16 September to 12 November 2017.
Through the biennial, we will be sharing detailed information about the artists and the artworks. Take a look at Fred Wilson's artwork displayed on whole right wing of the 3rd floor!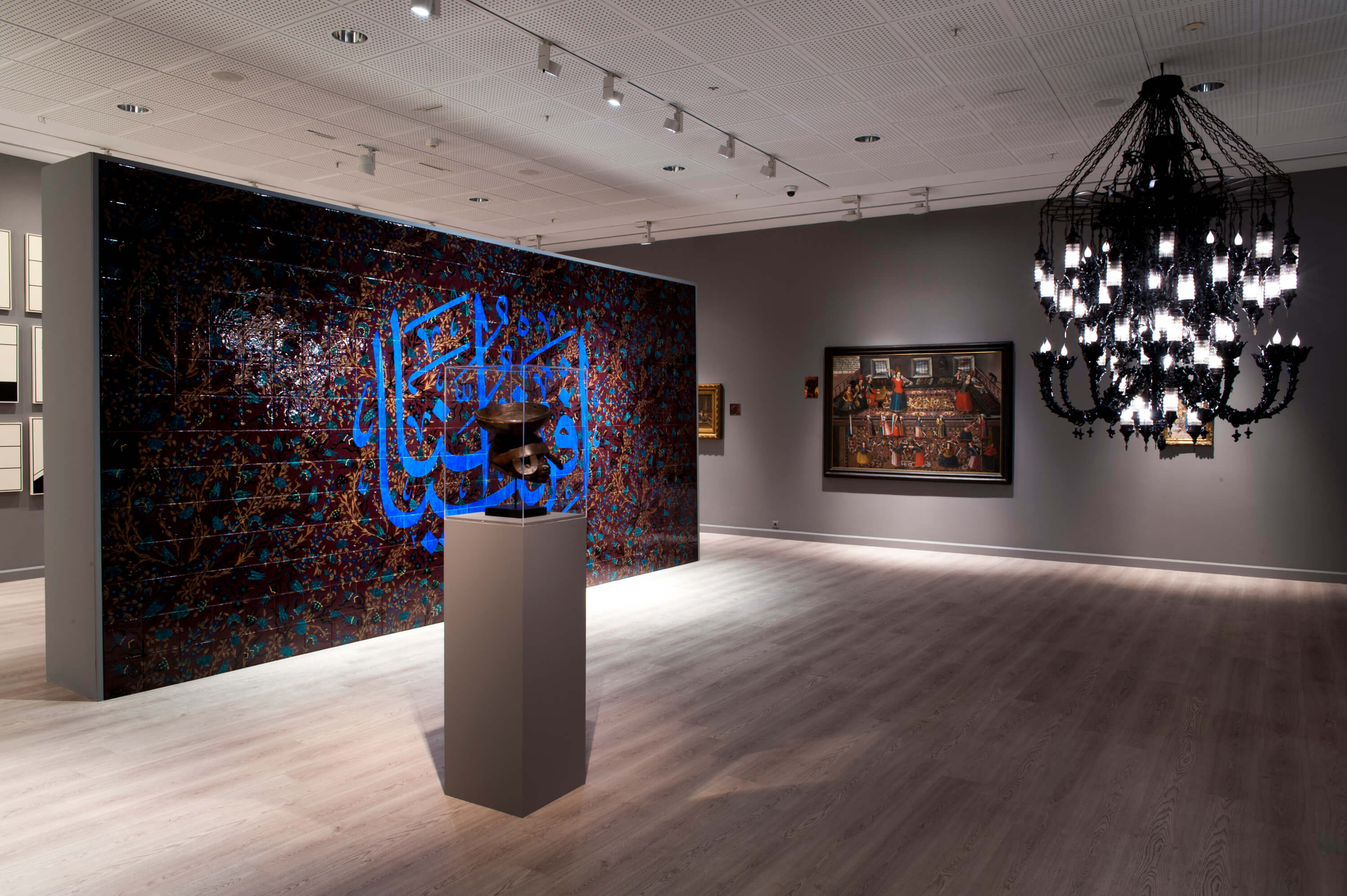 The work of Fred Wilson considers the politics of inclusion, exclusion and erasure in the context of global cultural histories. This involves a questioning of the conventions of display within museums, as well as the notions of race that go unexplored within cultural, economic and artistic accounts. He focuses on narratives and records of the oppression of black people around the world.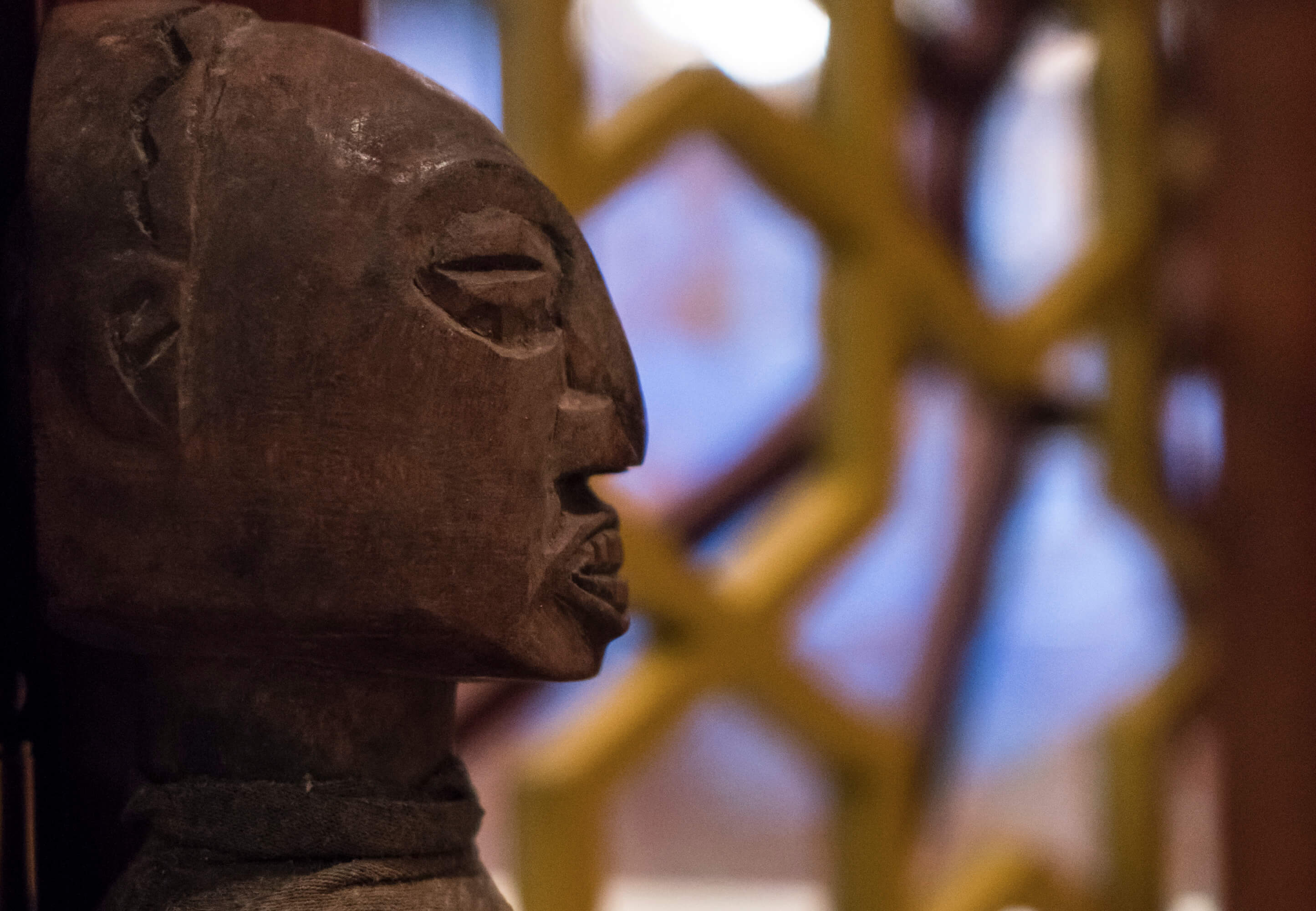 Wilson's installation for the Istanbul Biennial includes a number of hand-crafted items related to Ottoman culture and the roles of black people within it. Black people have a long history in the region – many, if not most, with origins in the Ottoman slave trade – and today refer to themselves as Afro-Turks or Afro-Anatolians. Yet their presence has been incompletely recorded and acknowledged, or misunderstood. 
Wilson's work assumes the imagined perspective of Africans who inhabited both the Ottoman empire and the Venetian empire. By combining two Ottoman chandeliers with chandeliers made – unusually – in black glass by Stefano Toso, a craftsman from a centuries-old family of glassmakers in Venice, he references the historic trade triangle between the African diaspora and the Ottoman and Venetian empires. He has also commissioned four 'Ottoman' miniatures by master miniature painter Özcan Özcan. In addition, Wilson has created Iznik tiles (a form of Anatolian ceramics with origins in the seventeenth century) that contain the phrases 'Black is Beautiful' and 'Mother Africa', written in Arabic calligraphy, integrated into a traditional floral design and rendered in a dark palette uncommon for tiles. Other photographs, paintings and small sculptures are borrowed from Turkish museums and sourced from shops in Istanbul, while dozens of engravings of the Ottoman era are included, as well as works created in the USA.
Wilson's installation shows how people adapt to their living conditions, and the mutual relationships between past history and empire. It examines the Turkish realm in light of a global African history, as well as contemporary black perspectives, constructing a layered account of projection, human transfer, exploitation and endurance.