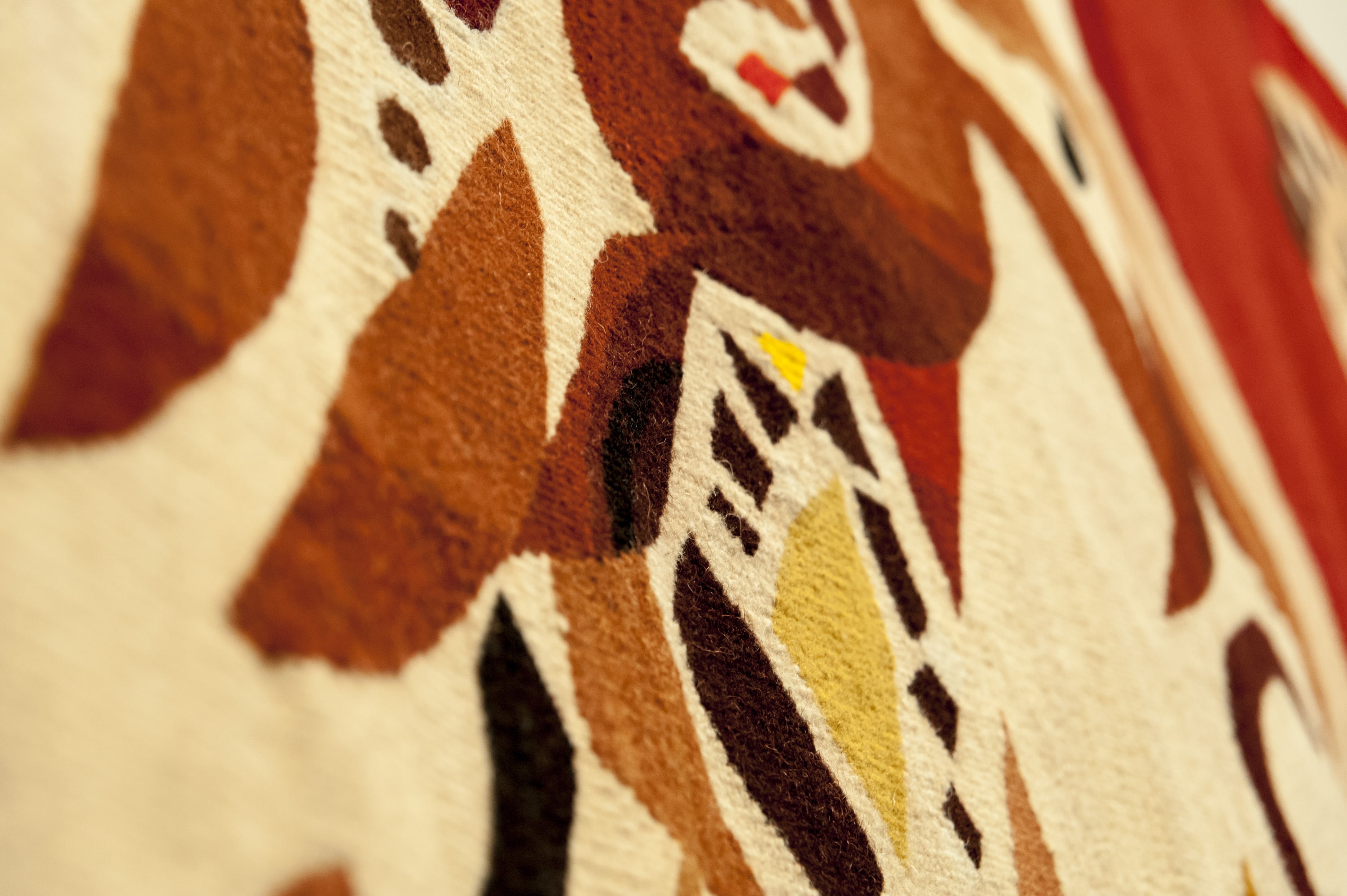 Renowned for his tapestries, Jean Lurçat was one of the neighbors of Mario Prassinos when he moved to villa Seurat in Paris in 1941. Soon Lurçat would introduce Prassinos to tapestry.
To produce the tapestries, first the primary design was drawn on paper, then the code numbers on the color chart of the samples of wool was written on paper based on a kind of preview that only existed in the mind of the designer. For someone who had mastered the use of his memory, the tapestries were akin to a new game. Making room for calligraphic expression at times, the tapestries sometimes repeated the designs used in the other works and, at other times, revealed images recalling the past with names such as Turquerie or Turkish Rose.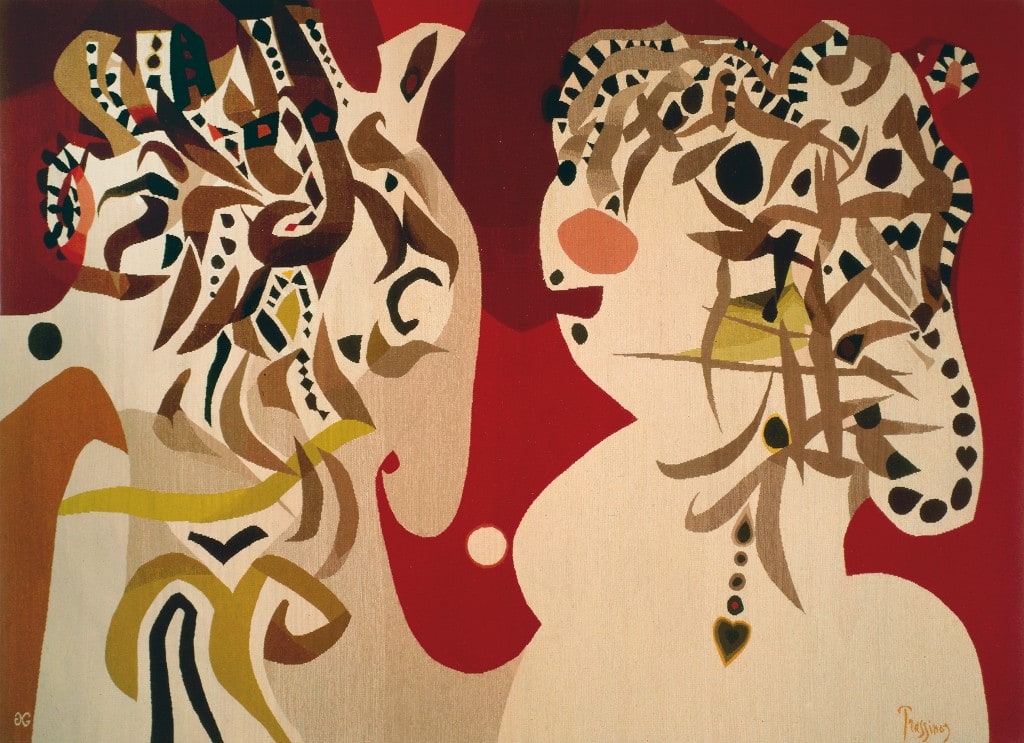 On the 100th anniversary of his birth, Mario Prassinos returned to İstanbul and his place of birth Pera, where his story began, to share, through this exhibition, the many things he took with him in his memories.Mario Prassinos, In Pursuit of an Artist: Istanbul-Paris-Istanbul exhibition took place at Pera Museum between 25 May - 14 August 2016.