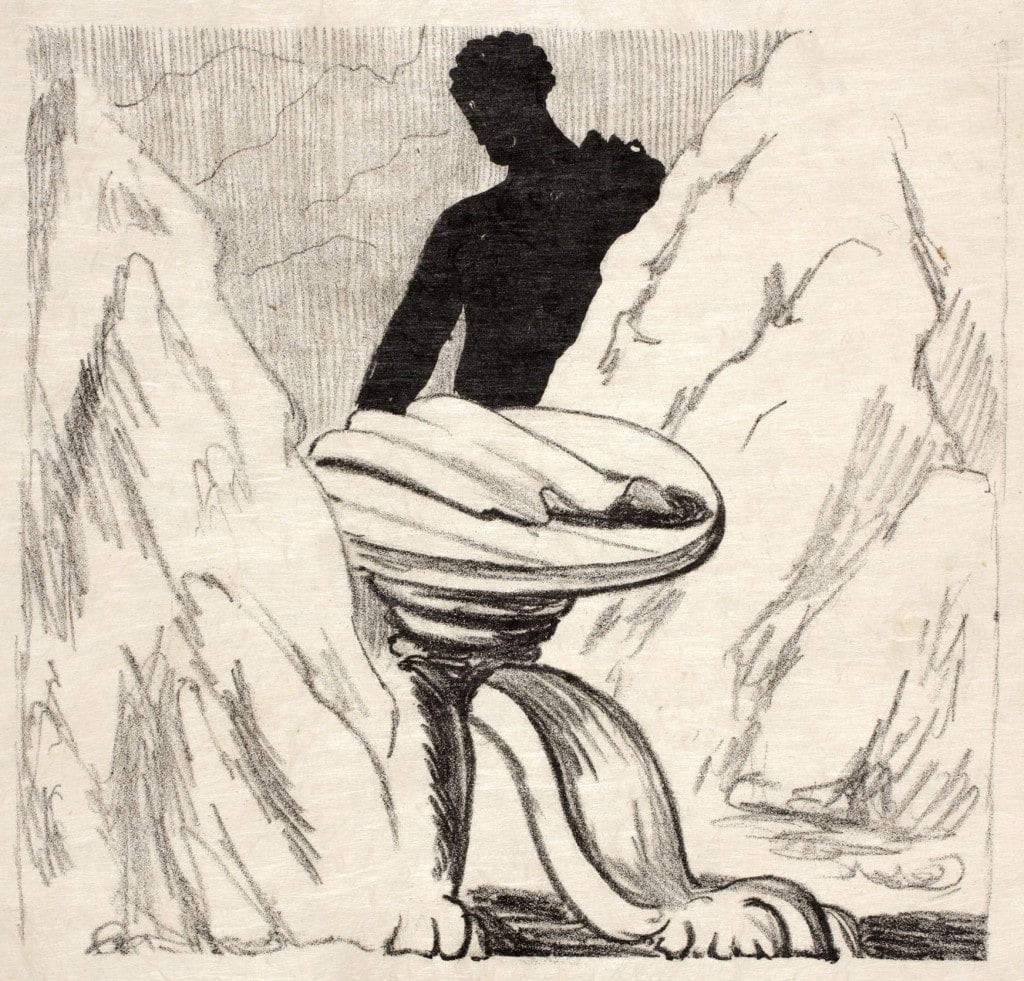 Pera Museum is proud to present an exhibition of Giorgio de Chirico, a pioneer of the metaphysical art movement and one of the most extraordinary artists of the 20th century.
Take a look at one of Giorgio de Chirico's greatest graphical achievements, Calligrammes!
Calligrammes (1930) 
In 1930, Éditions Gallimard published G. Apollinaire's 1913 poetic work Calligrammes, which is illustrated with sixty-six monochromatic lithographs by de Chirico. Paying homage to his dear friend Apollinaire, Calligrammes constitutes one of de Chirico's greatest graphical achievements in terms of originality. Exhibited here in its interiority, he chose to illustrate Apollinaire's poems with the Sun on the Easel theme that he had recently developed in Paris. Often depicting two suns or moons connected to one another via a cable, one appears illuminated whilst the other celestial body is 'turned off'. The flow of power between the two stops at a certain point. De Chirico places this sun-wire-sun or moon-wire-moon motif in both interior and exterior architectural settings.
Highlighting his various periods with examples from his earliest works to last ones, Giorgio de Chirico: The Enigma of the World exhibition took place at the Pera Museum between 24 February - 08 May 2016.