Pera Museum, in collaboration with Istanbul Foundation for Culture and Arts (İKSV), is one of the main venues for this year's 15th Istanbul Biennial from 16 September to 12 November 2017.
Through the biennial, we will be sharing detailed information about the artists and the artworks. Tatiana Trouvé is on our blog with her simple, home-like structures are at once ancient and – in an age of mass migration – all too contemporary! Enjoy!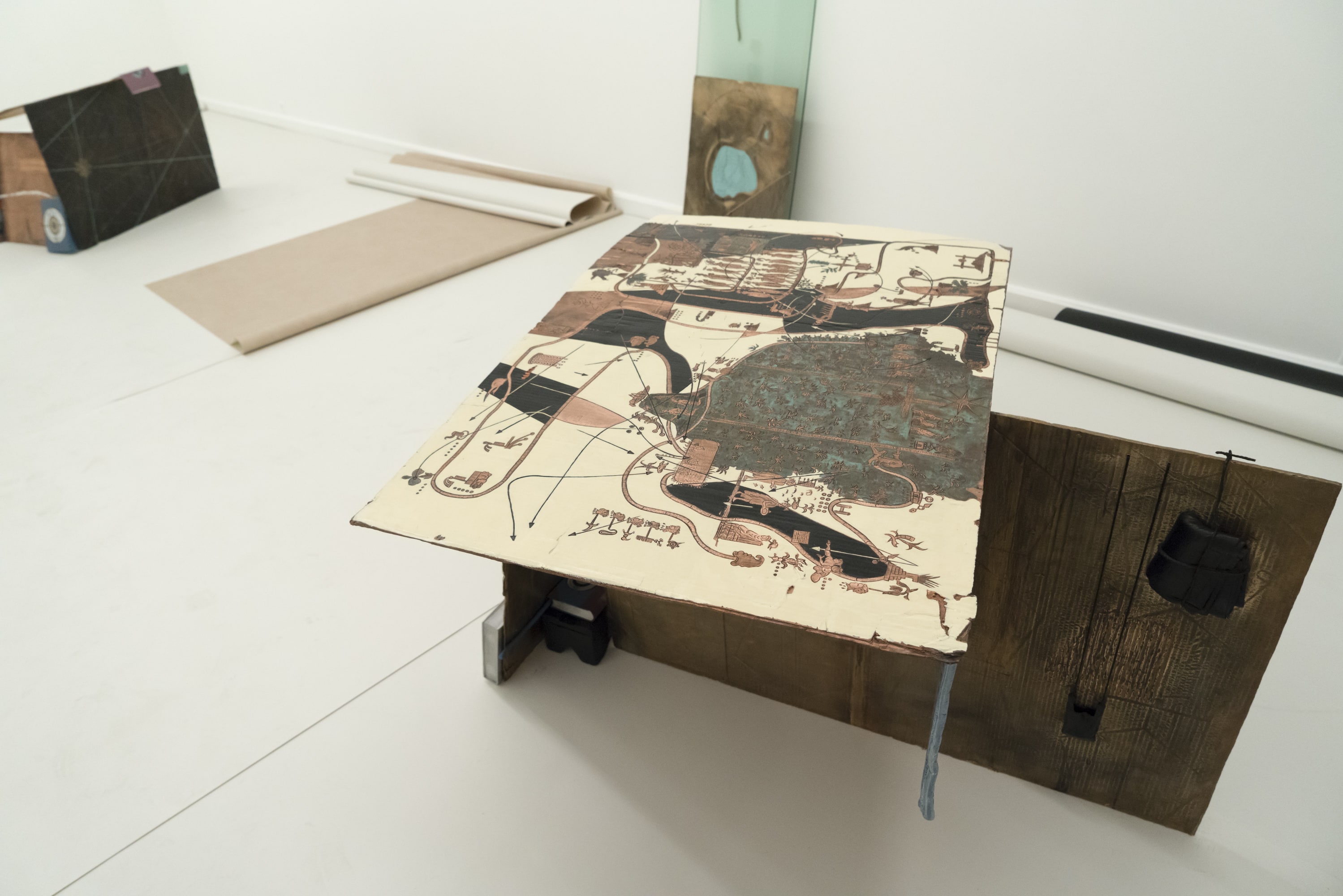 Tatiana Trouvé's sculptures respond in an associative and philosophical manner to architectural forms. They often recall interior spaces and examine the conventions of design in order to speculate on the conditions for intimacy, shared experience and human dwelling. Her recent works take the form of lean-tos and huts, made of both ephemeral and more lasting materials, some bearing handwritten labels, markers and scratches. These simple, home-like structures are at once ancient and – in an age of mass migration – all too contemporary.
For the Istanbul Biennial, Trouvé has cast two cardboard huts in bronze that view contemporary realities with a longue durée understanding of cosmic and earthly life cycles. The first, Somewhere in the Solar System (2016–17) incorporates a chart of contemporary migration patterns, superimposed onto a map drawn by Giovanni Francesco Gemelli Careri representing the apocryphal Aztec migration from Aztlan. The second, The Great Atlas of Disorientation (2017), juxtaposes physical data about the earth with geological chronology, phylogenetic evolution and a timeline for the end of the planet, sun and universe, as well as a mandala drawn by Carl Jung. While the lean-to structures might connote safety and security, their design and use of material equally evince temporariness and precariousness of shelter, and the fragile life of the universe.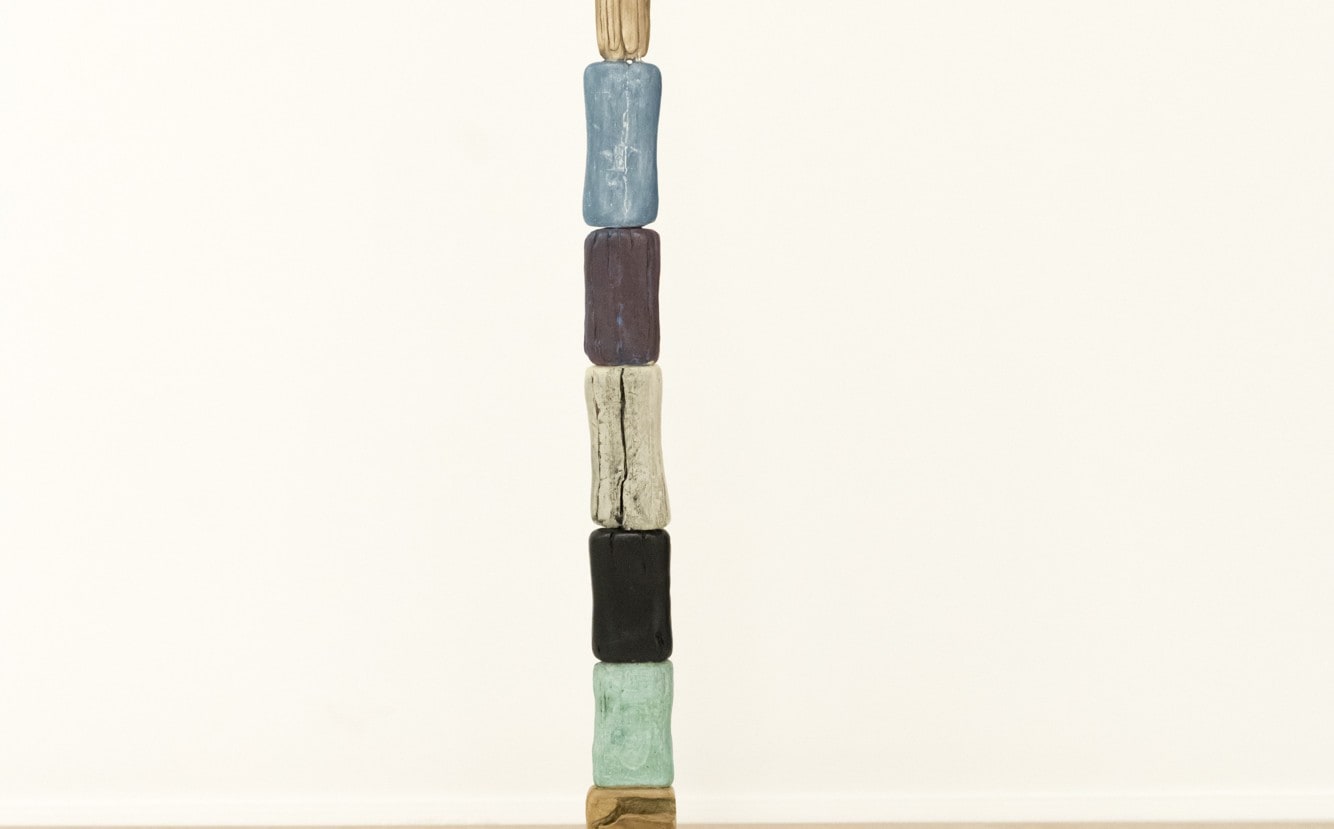 Trouvé is also presenting a work that takes the form of a totem, entitled From 2002 to 2016 (2017). For this piece, a number of pieces of soap – used by the team of assistants that helped Trouvé during the preparations for each of her exhibitions during that fourteen-year period – have been cast in bronze and painted. Combined with the hut works and their references to communal history-making, this work becomes a tactile marker of the collaborative process of making the work, shared by many hands.
For more information about the artists other works take a look at this video!